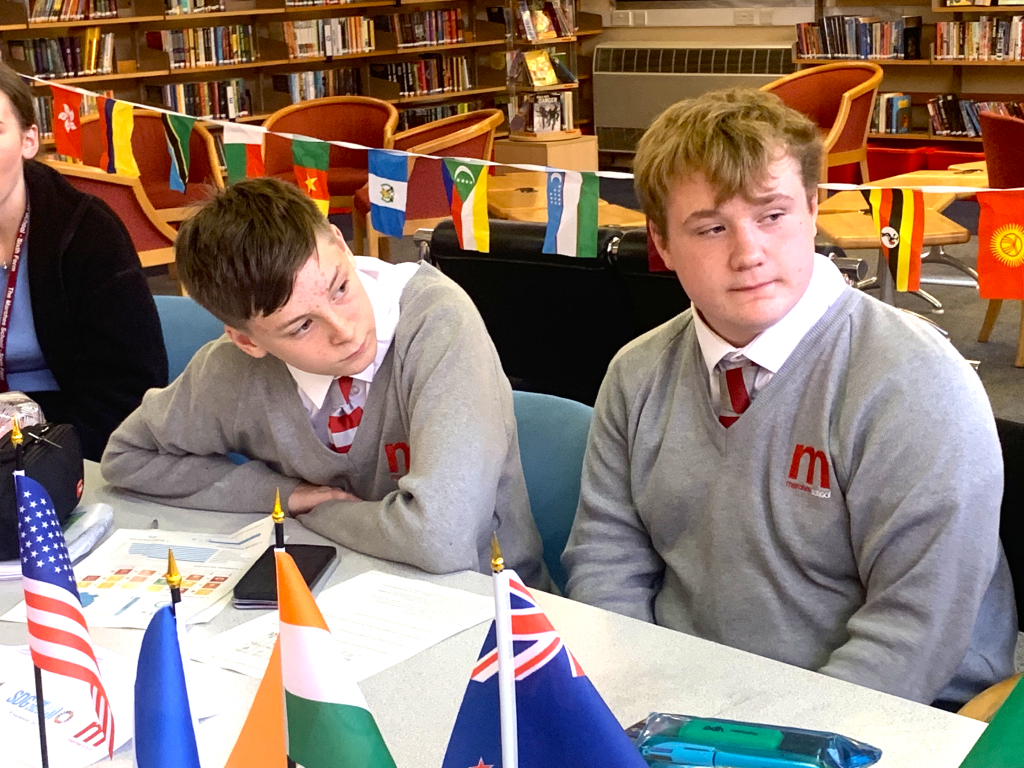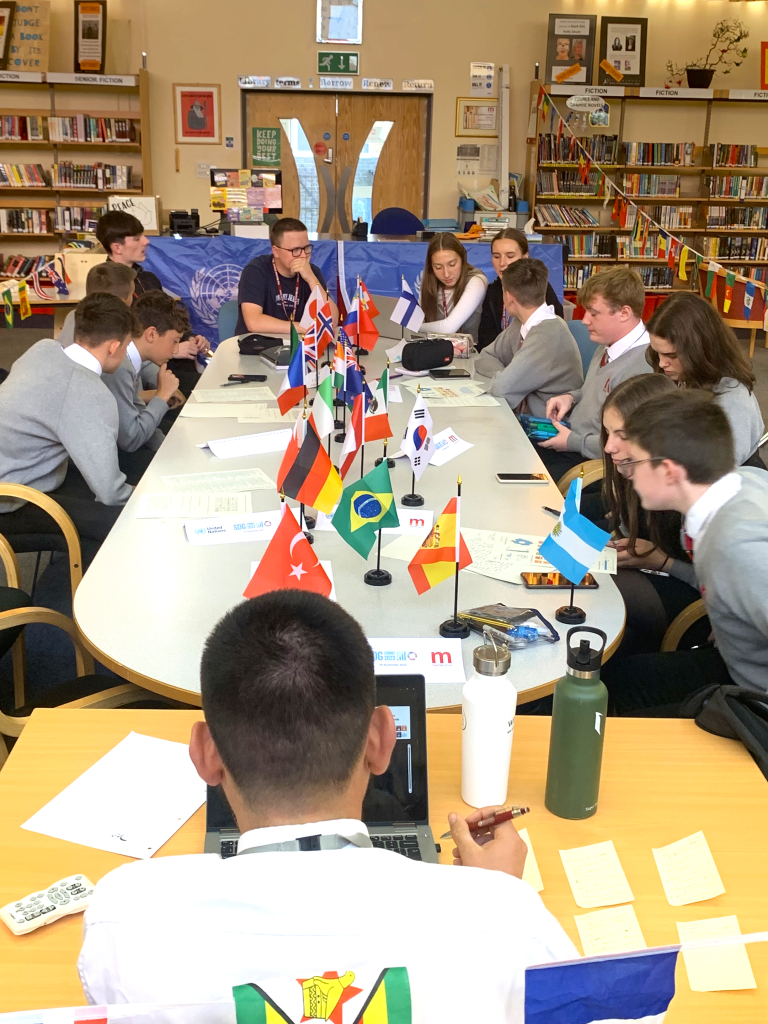 Highlights from the Marches UN Sustainable Development & Peace Summit
Marches United Nations Summit 2023: How can we achieve peace through sustainable development?
On Friday 29th September, The Marches United Nations met to debate and agree how we can achieve peace through sustainable development. The mock-UN Summit was held as part of our Futures theme on Peace.
Students from Year 9 and Year 13 teamed up to represent their chosen countries of the Djibouti, Finland, Israel, the UK and USA. They researched the progress that their country is making towards sustainable development and peace and proposed two resolutions: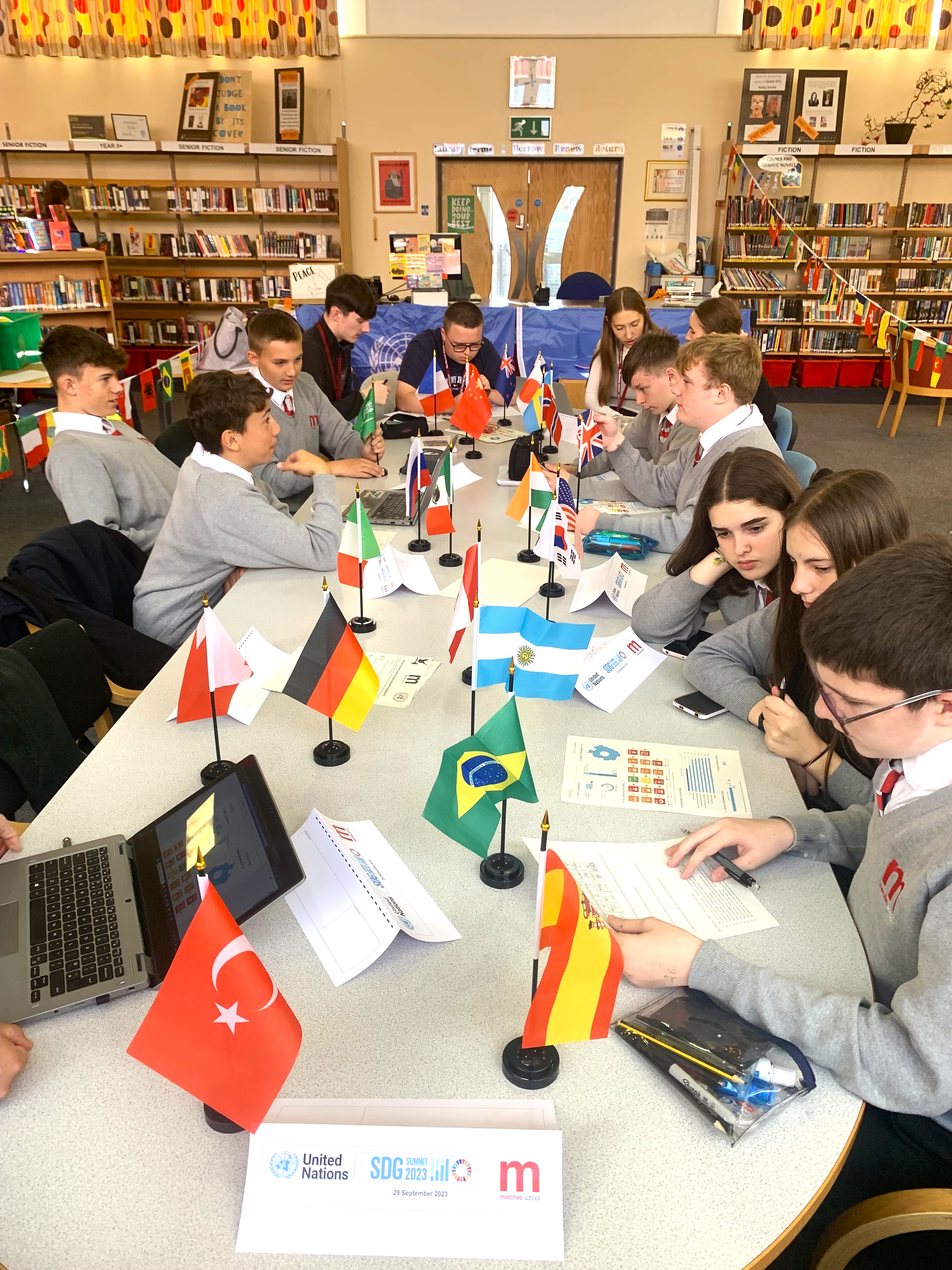 Resolution 1: To end poverty by 2070. One of the main ways of doing this was through taxes and foreign aid (especially the $1.8 billion pledged by Saudi Arabia to Djibouti). This will then also reduce crime rates with the reduction in poverty around the world.
Resolution 2: To improve and increase equality around the world, especially through education. There was a debate as to whether it should be climate change however, eventually there was a unanimous vote for education as, it was argued that through education, climate change could then be affected. Finland and Israel had particularly strong views on the increase of education in terms of the number of students and the quality of it.
Delegates also proposed more volunteering at The Marches School, such as planting trees to fight climate change and donating food to local charities such as OsNosh to reduce food waste.
Baylian Hodson (Year 9) who represented Saudi Arabia said; "It was really fun and watching the Sixth Formers helped me learn how to put together an argument and debate".
Organiser Dr Renwick (Geography) congratulated all participants on their outstanding, mature and knowledgeable contributions to the debate.
UN Secretary General for the day – Mr Ashley (History and Politics) said; "The students were amazing with putting together their arguments and we clearly have some great orators in the making".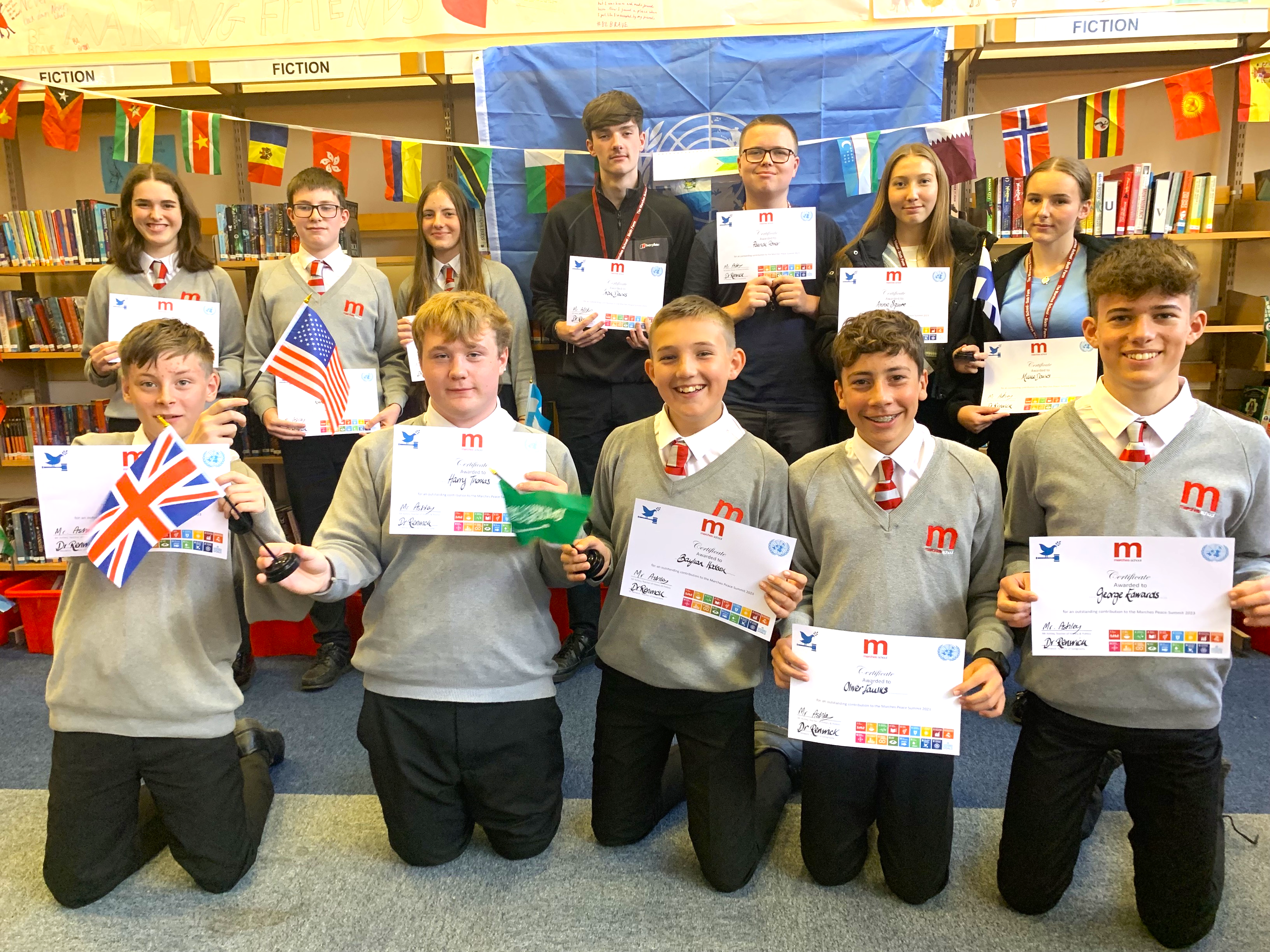 Uncategorised / 6 October 2023
You may also be interested in
»
---
Did you find this page useful?